Tenant Selection – Finding the Perfect Fit
Securing the right tenant for your property is now more important than ever.
Legislation and Tenancy Tribunal decisions are increasingly giving greater rights to tenants – including the upcoming removal of 90 day no-cause terminations.
It all means that once you have got an unsuitable tenant – you can be stuck with them.  The solution is in the prevention:  choosing the right tenant from the start.
For it to be an ongoing healthy relationship, it has to be a win-win.
Landlords win with a stable tenant who's prepared to pay the maximum rent on time and cares for the property – and tenants wins with a well maintained, up to standard property which suits their needs and is managed responsibly and responsively.
It's all about finding the right fit for you both – and often an external party (such as a professional property manager) has the best vantage point to establish the perfect fit.
Here's the Point Property Tenant Selection Guide
Advertising – it all starts with the advertising of your property

Act quickly to promote the upcoming vacancy – so you have the time to select the right tenant and not feel forced to choose last-minute.
Use photos and the right selling points to attract the desired tenants (for example, for families highlight the schools & playgrounds in the area; for working couples focus on the transport routes nearby and the low maintenance of property).
Be clear about the responsibilities & terms of tenancy (such as whether you'll allow pets, or whether garden maintenance is a requirement).
Pre-Tenancy Applications

Ask all those interested to fill in a pre-tenancy application (Point Property uses the recommended Tenancy Services form as standard).
This is an important pre-screening process, to eliminate obvious unsuitable candidates and highlight potential tenants.
Potential Tenant Interviews

While nothing beats a face to face meeting, it's often more convenient to screen prospective tenants over the phone first, and then meet up with the preferred tenants in person.
Background information – think about what questions to ask. You should not have more than 5 or so questions (this is not an interrogation!) – so you need to choose carefully what you'd like to know.  The aim of these questions is to establish a renting behavioural profile – as the best predictor of future behaviour is to examine past behaviour.
It's important you are fully up to date with what questions can and cannot be asked in a tenancy interview.  For a full guide refer to the Office of the Privacy Commission website here
Preferred Tenant Screening

Once you have narrowed the list down to some preferred tenants, it's time to meet with them (usually at the property so they can also have a good look around).
Meeting potential tenants in person gives you the opportunity to gauge whether you feel you could establish a good rapport or tenant-landlord relationship with this person. Instinct garnered from years of experience in this industry is what gives a good property manager an invaluable edge here.
Ensure at this meeting you do verify the identity & age of the tenant.
Carry out the appropriate background checks – including references, credit previous Tenancy Tribunal & criminal checks.
Tenant Selection

In making your final selection, remember you are looking for what is the right fit for both you and the tenant.
Consider what will make a good fit for property & surrounding area – for example if the area is mostly retired couples, renting to a flat full of students may present fit issues.
Consider also whether the property is realistically affordable for the tenant – especially if you are planning to increase capital value and return on the property in the near future (see our note below on income-to-rent ratios).
Note: While you need to be conscious to avoid any form of discrimination in your tenant selection, you do not have to give a reason for not selecting a tenant.  If you would prefer not to select a particular tenant – it's your property and you have the right to make that decision.
Here's Some Extra Tips on Tenant Selection:
Be aware of the legalities – what you can/can't ask. Using a good Property Manager for your tenant selection ensures this is covered and acts as a shield against discrimination claims.
Insurance implications – your insurance policy may be affected if your tenant selection has not been thorough.
Don't rush into choosing the most convenient choice – take the time to make the best long term overall choice – even if it means having a small vacancy period (which can be used beneficially anyway to tidy the property, make improvements, and conduct standard meth tests).
Ensure you have a well-structured tenancy agreement – this can make the difference in a Tenancy Tribunal decision.
Be aware verbal agreements and/or an exchange of money constitutes a legal tenancy agreement – so don't make a verbal commitment to a prospective tenant until you are sure of your decision.
While you are not legally able to ask the employment status of a potential tenant, don't be too quick to discredit any who advise you that they are beneficiaries. People on a benefit have a regular fixed income, and often make great tenants.  In fact, sometimes it is more those who are self-employed – and whose income is not so stable – who may present issues.
Income-to-rent ratios:  How much rent is affordable?
Finding the ideal place to rent is increasingly difficult in New Zealand – and so prospective tenants are often tempted to commit to rents which they will ultimately find unaffordable.  While this is their issue – when it results in rent arrears and increased tenant-turnover, it becomes your issue as a landlord as well.
While you are not legally able to ask what income your prospective tenant is earning, it's good for you as a landlord to also be aware of income-to-rent ratios, and what is considered appropriate.
In general, the ideal income-to-rent ratio is 30% of the household annual income.  At this level, rent is affordable in the long term, allowing for all other expenses.
Finding the 30% income-to-rent ratio is easily calculated by adding up all the household income, taking 30% from this, and dividing by 52 weeks ( or for an easy monthly calculation, simply divide the household income by 40).
A great website for tenants in Auckland, Wellington & Christchurch is www.affordability.org.nz – this helps to factor in income-to-rent ratios with transport costs for each suburb.
Invest, grow and manage your property with Intelligence. We're here to help.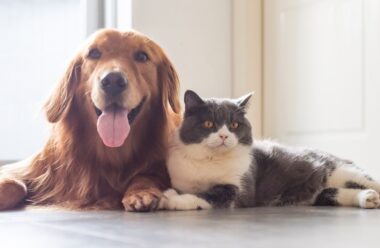 There have been numerous articles recently, highlighting the difficulties for tenants to find accommodation when they have pets. Many investors have a firm position of no pets on their property,…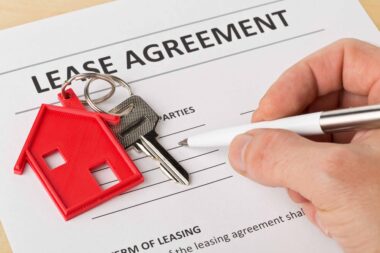 31.9 per cent of New Zealand households (1.4 million people) are living in rented homes according to Stats NZ. Rents have risen faster than incomes. Further, more than 40 per…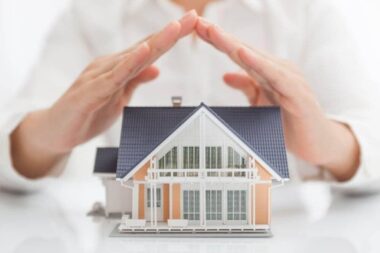 Landlords have had to make a much greater investment in their rental properties over the last few years – including meeting higher standards for insulation, heating and ventilation as required…