What to look for in a rental property?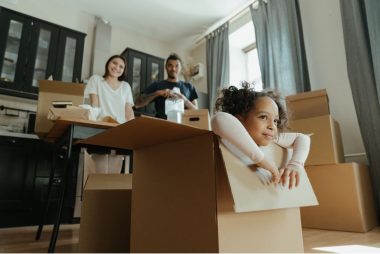 Be sure the property you are applying for suits you.
If a property manager or owner decides to accept your application to rent a property, and you sign a tenancy agreement, then you have various obligations. So it's important you select the right property as you can't simply change your mind after you've signed.
Your tenancy will be governed by a Tenancy Agreement and The Residential Tenancies Act. We have put together this list of important issues for you as a tenant to consider when choosing the right property for your family.
How do I choose the right location?
Location is the first criteria. Narrow down locations that you wish to consider before you search to save time. Consider proximity to local schools, transport, shops etc as well as your place of employment.
What should I expect from a suburb?
The neighbours' vehicles and properties give you an indication of the types of people that live in the street. Check out the facilities, amenities, shops and services available in the area.
How do I research a suburb?
Use Google maps to assist you with your research. Google provides satellite images so you can check out the location prior to inspecting.
You need to satisfy yourself as to whether it is a 'good street'.
Check local school enrolment zone information here. And local community newsletters will also educate you on the area and what it has to offer. You can read community newspapers online at Stuff.co.nz.
Compare rental properties by looking at TradeMe or Realestate.co.nz.
What rent will I pay?
Location primarily, influences rent. Specific amenities and conditions also have an effect. And of course, supply and demand play a distinct part.
As a general rule, the closer a property is to the city centre or 'good' schools, the higher the rent. Once you've chosen your ideal area then find out what the weekly rent is for properties in your area.
The Ministry of Business, Innovation and Employment's Tenancy Services have specific market data that is updated monthly.  This outlines lower, median and upper rental figures across units and houses.
What about security?
Most properties are rented 'as is' so property owners won't necessarily be obligated to upgrade security. We recommend you check to see if there are locks on doors and windows before you move in.
Who takes care of maintenance?
Find out what your responsibilities are.  What will you have to maintain as part of your tenancy e.g. responsibility for lawns and gardens?
Who sweeps the driveway or maintains any common areas?  Do you maintain the swimming pool or does the owner? These are the types of questions that should be answered before you sign up for the tenancy.
What about insulation?
Make sure the property will be warm and dry and have adequate ventilation. Look for signs of dis-colouration on flooring, paintwork, and window coverings (curtains/nets) which show evidence of any moisture. Most rental properties will suffer from some degree of moisture.
What are the noise rules?
If a property is on a main road or in the CBD, you should expect a certain amount of associated noise. If there is a building site next door you should also expect some noise. Often apartments in the CBD have double glazing which will help reduce this issue. The owner of the property cannot directly affect or change this aspect of a property so it is important that you do your homework.
What is a Tenancy?
When you choose a property to apply for and your application is accepted you will have to negotiate a tenancy. Make sure you read the Tenancy Application and understand what you are agreeing to as this is a legal document.
What is a Tenancy Term?
The landlord and tenant should agree when the tenancy starts and if it is a fixed term (e.g. 6 or 12 months) or a periodic tenancy (month to month).
Do I need my agreement in writing?
All tenancy agreements should be in writing and should confirm the obligations of all parties including and not limited to the bond and rent due dates.
What is a Bond?
A bond is a sum of money (usually 4 week's rent) which is held by Tenancy Services that could cover any costs or damages incurred relating to the tenancy.  Once you pay the bond the landlord is required to lodge your bond with Tenancy Services within 21 working days of move-in. You should receive written notification of the lodgement of your bond within five weeks of the start date of your tenancy.
Do you need further information on renting?
If you still want further information on being a tenant and your rights, we suggest you head to Ministry of Business, Innovation and Employment's Tenancy Services.