Advice for tenants when renting a property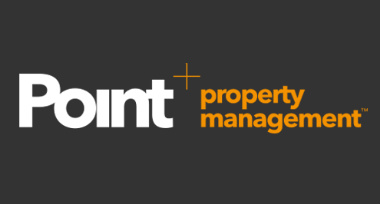 What should you consider when selecting a suitable home to rent for you and your family?
At some stage in your life, be it short term or long term, you will probably end up renting a home to live in. This will probably be done through a property manager or private landlord. Usually the manager or landlord will focus in securing a good outcome for the owner of the property and will not go out of their way to make sure that the property in question ticks all the boxes with regards to your criteria as a tenant. It is solely your responsibility as the tenant to ensure the property you are applying for suits you. If the owner decides to accept your application to rent a property and you sign a tenancy agreement, then you have various obligations to meet so you can't just change your mind.
Your tenancy will be governed by a Tenancy Agreement and The Residential Tenancies Act. After decades of renting properties to tenants on behalf of property owners we have put together this list of important issues for you as a tenant to consider when choosing the right property for your family. This will hopefully reduce the potential for problems with landlords and save you time and energy.
Choosing the right location
Most tenants' main criteria when looking for a property is location. You should narrow down locations that you wish to consider prior to beginning your search to save you time. Key points to consider when considering an area is the proximity to local schools, transport, shops and other infrastructure, as well as proximity to your family and place of employment.
What should I expect from a suburb?
Presentation of the neighbours, their vehicles and properties give you an indication of the types of people that live in each street. A drive-by down the main roads will show you what facilities/amenities and goods and services are available in the area.
How do I research a suburb?
You can use technology to your advantage by using Google maps to assist you with your research. Google maps provide a map view and also a satellite image view so you can check out photos of the location via the internet prior to inspecting. Never make a decision on a specific area based on what a landlord says eg. "This is a good street" as you need to satisfy yourself to that regard! You can also check school enrolment zone information here. Reading local community newsletters will also educate you on the area and what it has to offer. You can read community newspapers online at Stuff.co.nz.
You can use various websites to find and compare rental properties. Try TradeMe or Realestate.co.nz.
What rent will I pay?
The location will influence the majority of the rent. Some of the rent will be influenced by the amenities and condition of the specific home. Market rents are affected by demand and supply in each suburb so if rental properties are in high demand in that area you can expect to pay more. As a general rule, the closer a property is to the city centre the higher the rent.
When you finally choose suburbs to concentrate your search on there are specific issues you should look at. This will ensure that you end up with a property that ticks all your boxes that you will be happy with long term.
Security
Check locks on all doors and windows—most properties are rented 'as is' so property owners won't necessarily be obligated to upgrade something.
Maintenance
Assess what you will have to maintain as part of your tenancy eg. whose responsibility is the lawns and gardens? Hedges should generally be a joint responsibility with tenants and owners. Do you maintain the swimming pool or does the owner? Who sweeps the driveway or maintains any common areas?
Insulation
Make sure that you are satisfied with the property and confident that it will be warm and dry. Look for signs of discolouration on flooring, paintwork, and window coverings (curtains/nets) which show evidence of any moisture. Remember that most rental properties will suffer from some degree of moisture. Make sure properties have adequate ventilation. If you can open windows regularly and operate fans or heat pumps, then this will assist with airflow and reducing moisture.
Noise
The location of the property will affect the amount of noise you should expect. If a property is on a main road or in the CBD, you should expect a certain amount of associated noise. If there is a building site next door you should also expect some noise. Often apartments in the CBD have double glazing which will help reduce this issue. The owner of the property cannot directly affect or change this aspect of a property so it is important that you do your homework.
When you choose a property to apply for and a landlord accepts your application then you will have to negotiate a tenancy. The following issues need to be negotiated first, as once you sign a tenancy agreement it will be too late to change your mind.
Tenancy Term
The landlord and tenant should agree when the tenancy starts and if it is a fixed term (eg. 6 or 12 months) or a periodic tenancy (month to month).
Agreement in Writing
All tenancy agreements should be in writing and should confirm the obligations of all parties including and not limited to the bond, rent due dates etc.
Bond
Once you pay the bond then the landlord is required to lodge your bond with Tenancy Services within 21 working days of move in. You should receive written notification of the lodgement of your bond within 5 weeks of the start date of your tenancy.
Good luck finding the right property that suits you. Don't rush into a tenancy and take the time to find that special place for you.